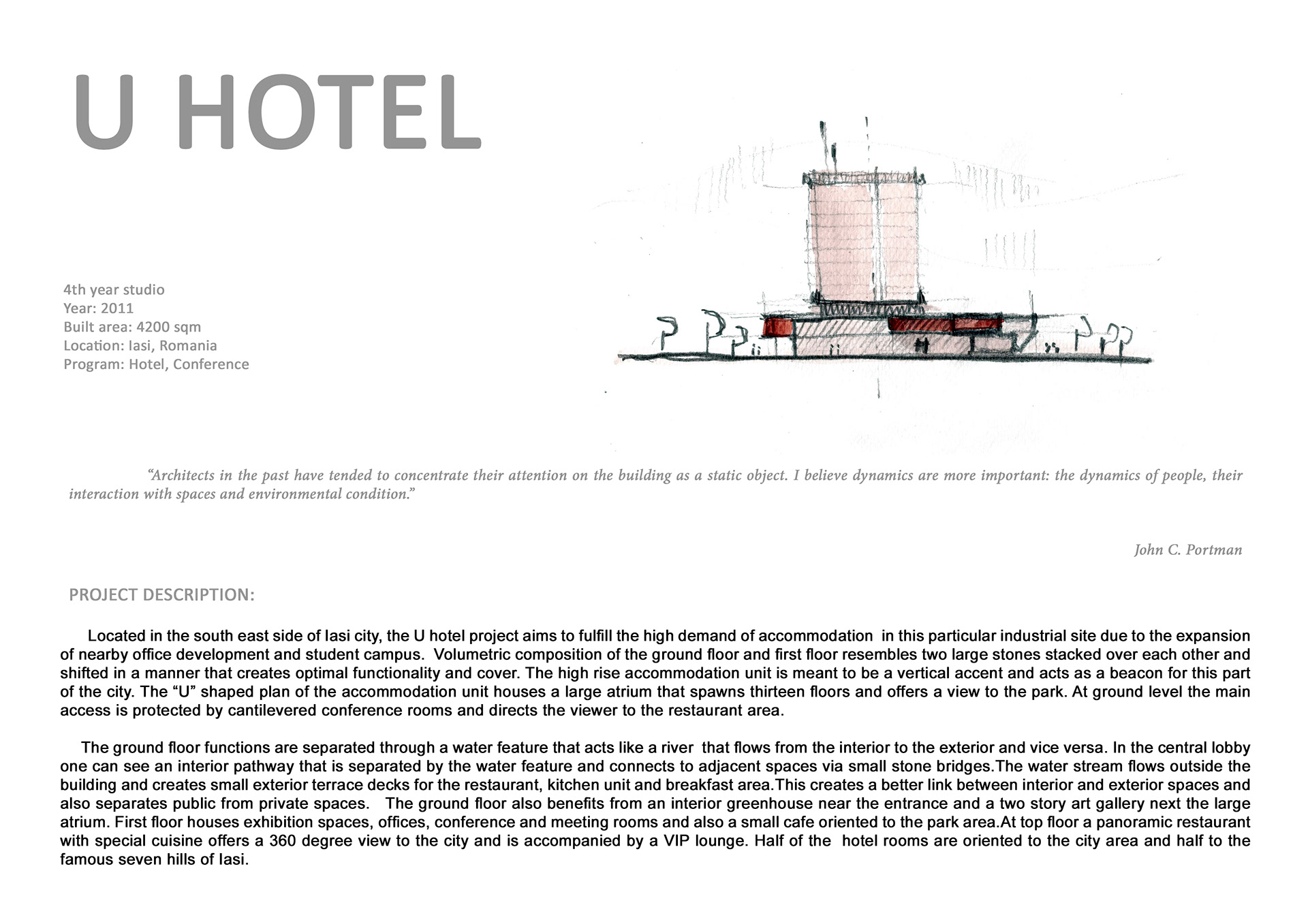 SUN PATH
The main atrium axis is positioned on E-W direction so that half of the accommodation spaces receive maximum heat gain and half of them benefit from the city view.
INTERIOR PATHS
All main circulation is done via the reception area and at ground floor it is marked by a water feature.
PROGRAM 
The hotel unit is comprised of three main elements,the accommodation rooms,the public conference area and the restaurant/terrace area.